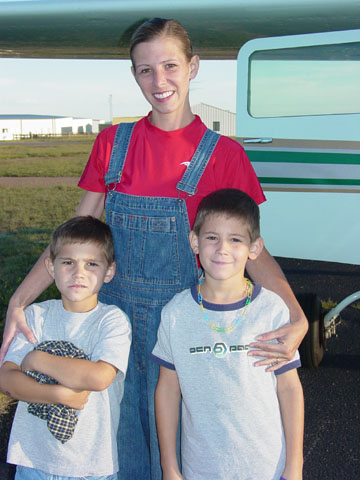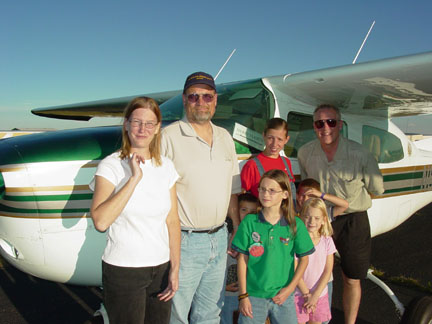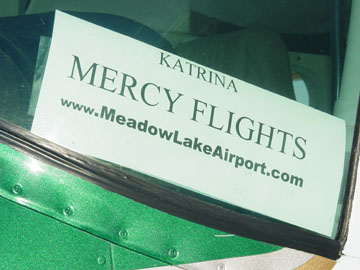 "Angel Flight" 80M  Back Row L-R  Trish Sevits Mark Shook Darleane Durham and Dave Bennett. PHOTO Copyright Kathy Hare

F.Y.I.

UPDATE  Meadow Lake  "Angel Flight" 5BE Received from  Calvary Chapel - Ocean Springs Mississippi

...MARK SHOOK...

Date: Sun, 18 Sep 2005 17:02:34 EDT   Subject: Re: Passenger for return trip.

MARK,

I WANT TO THANK YOU SO MUCH FOR WHAT YOU AND THE REST OF YOUR TEAM ARE DOING FOR THE RELIEF EFFORT IN THE WAKE OF OUR DISASTER.  I WAS TOTALLY AWE STRUCK WHEN I FOUND OUT ABOUT THE AVAILABILITY OF A FLIGHT BACK TO COLORADO FOR ONE MEMBER OF A MEDICAL UNIT THAT STAYED BEHIND.     ONLY GOD COULD HAVE ORCHESTRATED A MIRACLE LIKE THIS.  

DAN IS SO GRATEFUL AND JUST COULD HARDLY BELIEVE IT.  IF YOU COULD EITHER CALL OR E-MAIL WHEN WE SHOULD HAVE DAN AT THE AIRPORT , WE WILL BE ANXIOUSLY WAITING.   AGAIN THANK YOU SO MUCH AND GOD BLESS

                                                              BOB MCHATTON

A big Thank You goes to Pilot Andi Biancur and Co-Pilot Bruce Mosier for volunteering to make this flight in Andi's V-35 Bonanza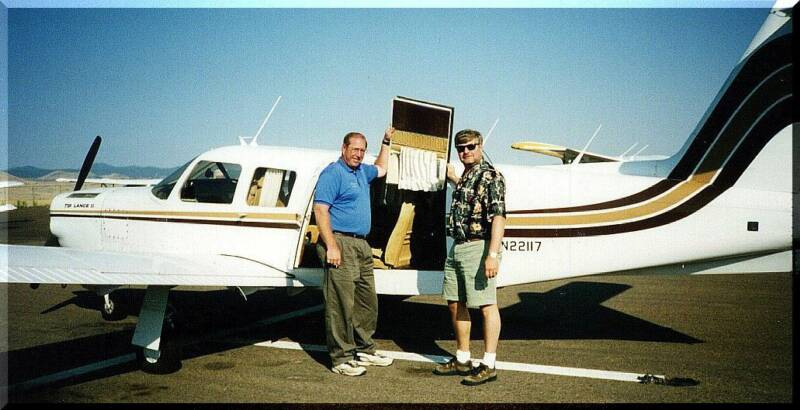 MLA Pilot Alan von Ahlefeldt  flew his Piper Lance to Mississippi to Aid the family of Colorado Springs resident Kimberly Akerlund.

In need of surgery that was canceled when Katrina hit, Darleane Durham flew to Colorado Springs courtesy of  Meadow Lake Airport pilots Dave Bennett and Mark Shook whom her sister Trish Sevits contacted.

Airport  Pilots  Help  Our  Community  -  MercyFlight Fund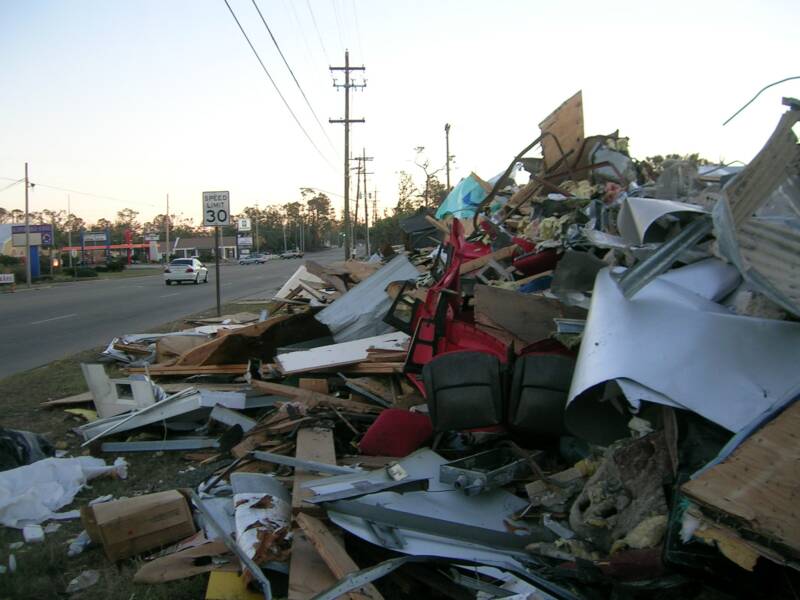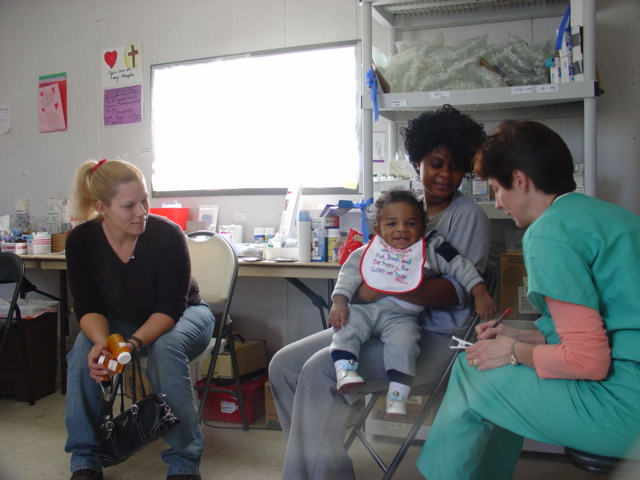 From: Craig Cato mailto:craig@wingsofgrace.org

Sent: Saturday, December 17, 2005 2:35 PM

To: Dave Elliott

Subject: re: Mississippi trip

Hi Dave,

Our trip to Mississippi was fantastic. Two of the doctors worked in the free clinic and they saw about 450 patients in 5 days. I went into the community with the other doctor and a nurse, and we provided medical and psychological assistance to about 100 homebound and homeless people. Everyone we helped was so appreciative.

We took a bunch of pictures and I hope to put together an electronic photo album for you and the other contributing pilots shortly. The devastation was absolutely overwhelming. I doublt I'll ever again see a 600 foot casino barge 500 yards inland on top of a hotel!

All of our flights were ontime. Given what I now know about the anxiety level of two of these docs it was a good thing we went commercial!

Again, thanks for making this trip possible.

Craig

This round trip made possible and partially financed by your Airport Associations Katrina MercyFlight Fund !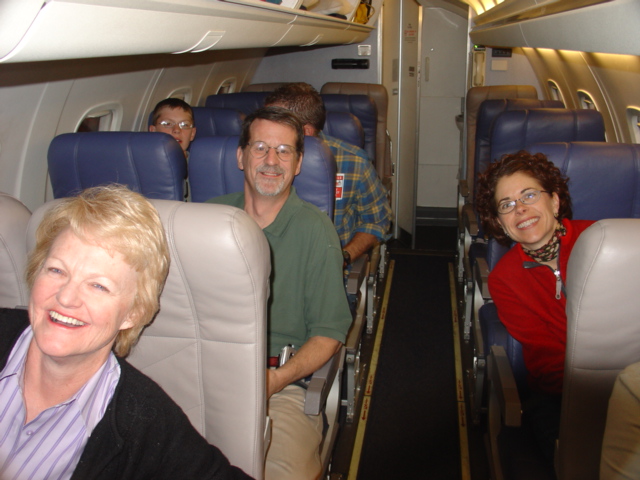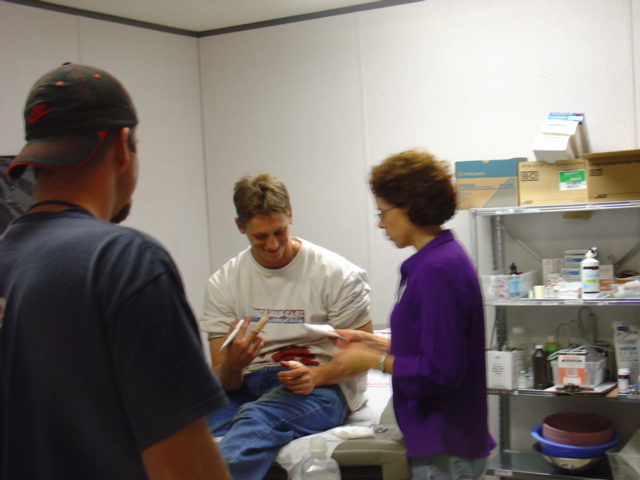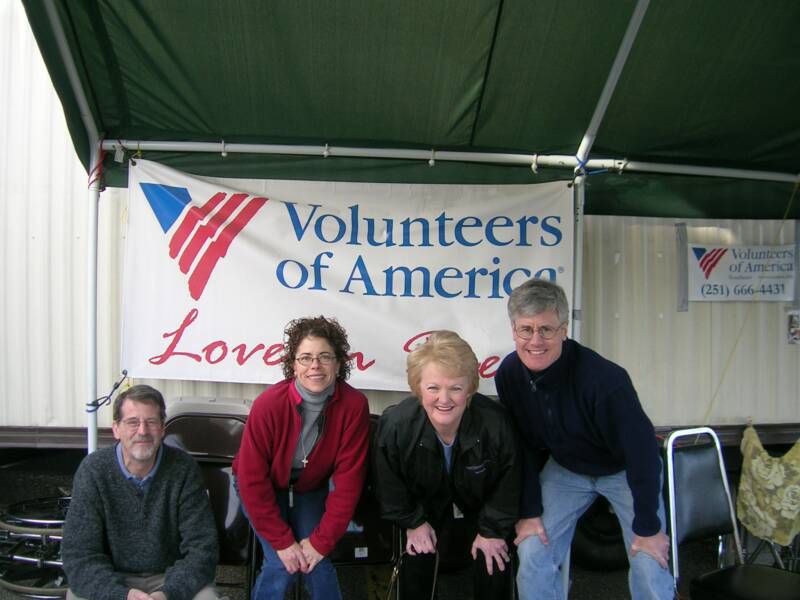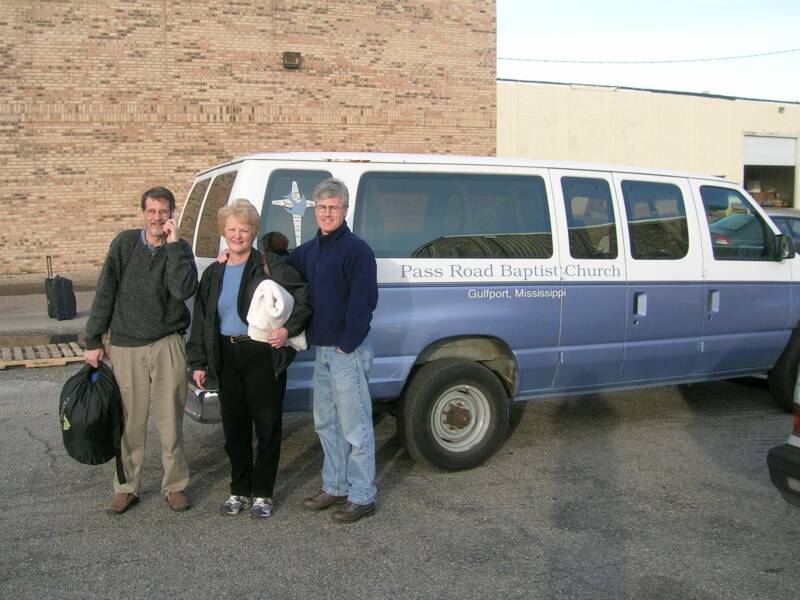 " thanks Meadow Lake for the transportation..."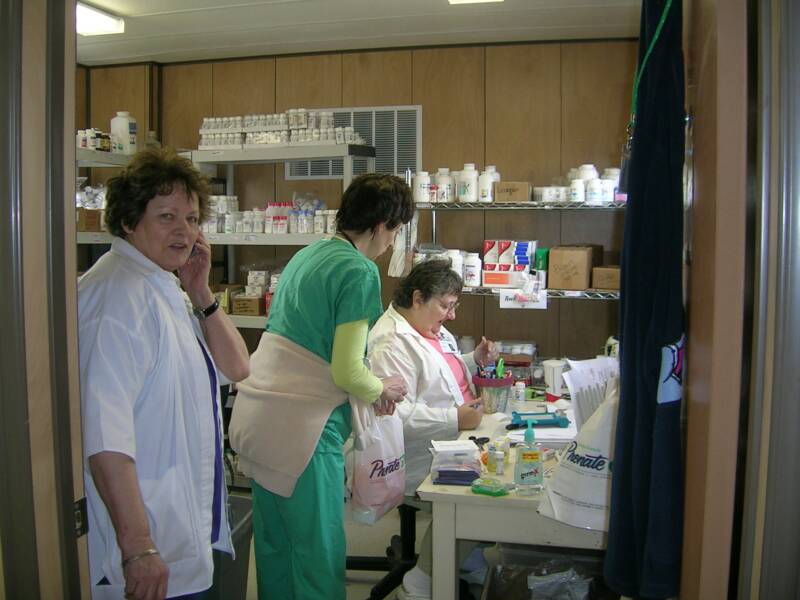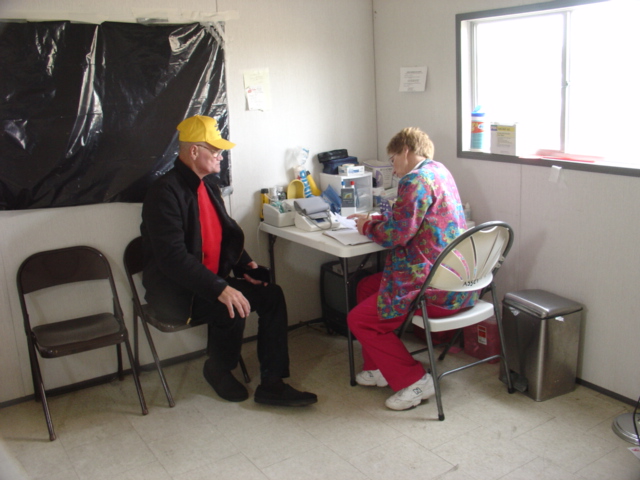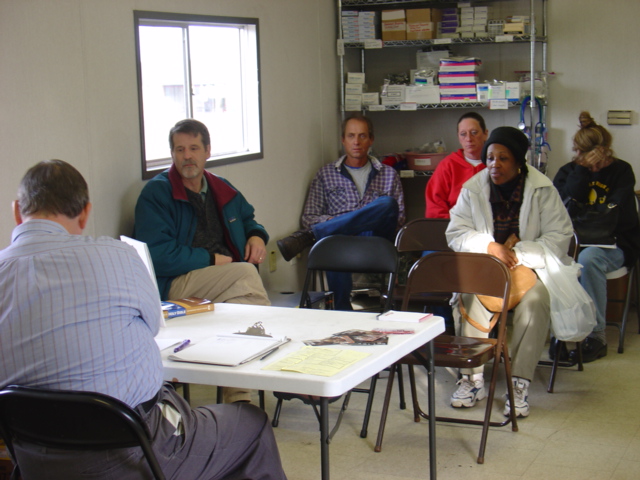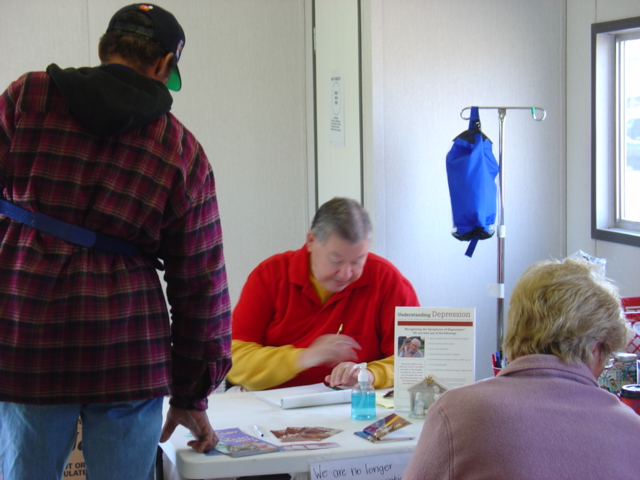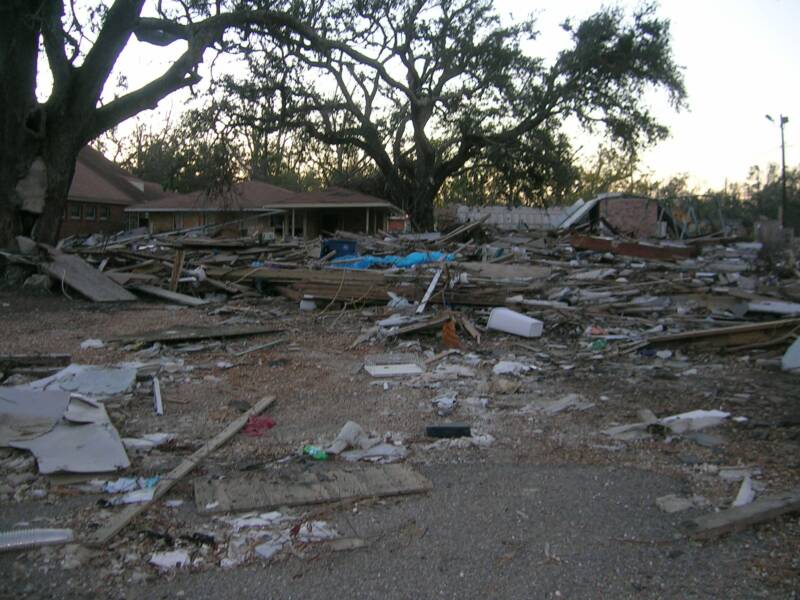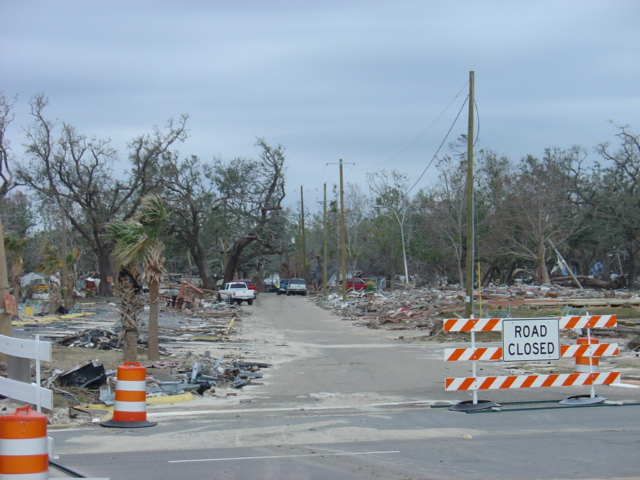 This is the team of Doctors and Nurses your contirbutions to the MLA Katrina Mercy Flight Fund helped!

THANK YOU !

Mark S. Shook/ MLAA Coordinator